St. Jude Medical shares are down 4% today after clinical trial results show no significant benefit from its Amplatzer heart implant.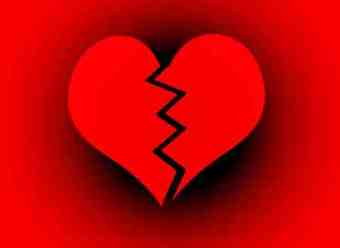 The device is designed to treat a condition called patent foramen ovale, in which a naturally-occurring hole in the heart fails to close after birth, potentially allowing blood clots to travel from 1 side of the heart to the other and then to the brain, causing a stroke.
St. Jude Medical (NYSE:STJ) shares lost 4% today after studies of its Amplatzer heart implant failed to significantly reduce cryptogenic stroke compared with standard treatment with drugs.
The St. Paul-based medical device company sponsored the larger study, of 980 patients, which tracked them at intervals of 1 month, 6 months, 12 months, 18 months, 24 months and then annually until 25 strokes or deaths occurred. It showed that 9 patients in the Amplatzer arm suffered non-fatal strokes, compared with 16 for the drug treatment cohort. There were no deaths or fatal strokes in either arm.
St. Jude was quick to point out that a quirk in the study's design meant that 3 of the 9 patients in the study who never received the implant were included in the Amplatzer arm. Excluding those patients, and patients in the drug treatment cohort who dropped drug therapy, and the risk of stroke was 63% lower for patients treated with the Amplatzer device.
"Stroke is a devastating disease and we now have compelling evidence that shows a 46 to 72 percent risk reduction in recurrent strokes, which is meaningful for this otherwise healthy patient population with a long life expectancy," co-principal investigator Dr. John D. Carroll of the University of Colorado said in prepared remarks.
"We are pleased with the results of the RESPECT trial and remain confident in the safety and performance of the Amplatzer PFO Occluder and the strength of our clinical trial design," added St. Jude's cardiovascular & ablation president Frank Callaghan.
Original Source
Adapted by David Alcantara for
The All Results Journals.